Custom
WordPress Development
I work with designers, agencies, and other freelancers to turn their designs into high quality, responsive and accessible WordPress websites. I deliver work on time with great communication and close attention to detail along the way. My ability to collaborate with others, receive feedback, and deliver what is required makes me a strong asset to any team.  
WordPress Consulting
Bug fixes, troublehooting, or ongoing maintenance and support, let me take away the stress of managing your WordPress website so you can focus on what you do best!
In a sea of unreliable, fly by night operators, Amanda Goodrick is an absolute godsend: a WordPress developer who actually knows what she is doing. Reliable, efficient, helpful, and incredibly (and promptly!) communicative, she has been beyond professional to work with. She helped me enormously with my business website, boroughsofthedead.com and I would recommend her without hesitation to any small business owner looking for a freelance WP developer they can actually rely on, so they can stop thinking about plugins and get back to doing what they do. Amanda has taken a load of work, and perhaps more importantly, a huge amount of stress, off my plate. Thank you Amanda!
-Andrea Janes
|
Boroughs of the Dead
WordPress Development
My combined experience in design and development means I can assist you throughout the whole process, or take your already finished designs and build them into a pixel-perfect, high quality, totally custom WordPress theme. I'm passionate about delivering high quality solutions that help you or your clients meet and exceed their goals.
I was completely and totally satisfied with the excellent experience I had having my website created by Amanda Goodrick. She understood instinctively what was necessary to make my website better than my competitors and this has yielded my business excellent results. Amanda was professional on all levels of expertise from advising me on my targeted market to capturing the the essence of my product with captivating photographs. She was patient and worked with me to ensure I was completely satisfied with the end result. I cannot recommend her enough, my business has grown exponentially due to her marketing expertise.
- Mark Joneson
|
Comox Valley Catering Company
Things I can Do
Proficient In
HTML/HTML5
CSS/CSS3/SCSS
PHP
JavaScript
WordPress
WooCommerce
Git
ACF Pro
Adobe Illustrator
Working Knowledge
Web VR
HTML 5 Canvas
React.js
Webpack
Gulp
Currently Learning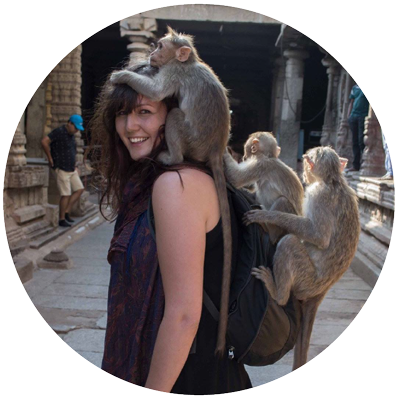 Amanda Goodrick
Freelance WordPress Developer
I graduated with honours from the North Island College Interactive Media program in 2016 and joined the workforce shortly after. I've always loved creating and turning obscure ideas into reality, so entering the world of design and development was just the right fit. I'm always learning and improving my skills to adapt to this rapidly changing industry. When I'm not in the office fueling my caffeine addiction, you can usually find me exploring the beautiful wilderness of British Columbia taking photos of wildlife, horses, or my travels. Currently based in Northern British Columbia, Canada.